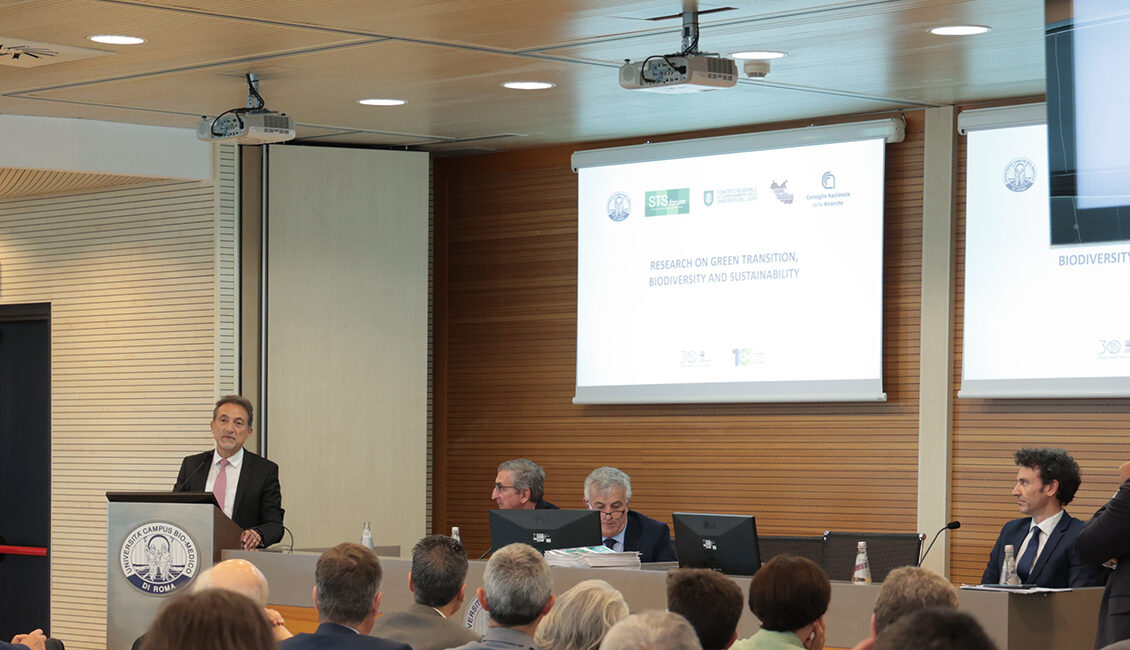 Research and Innovation on Green Transition, Biodiversity and Sustainability
Innovazione, ricerca e sostenibilità sono le parole chiave di un evento organizzato dall'Università Campus Bio-Medico per i suoi 30 anni di vita e dal Consiglio Nazionale delle Ricerche per i suoi 100 anni di attività. È il "Research and innovation on green transition, biodiversity and sustainability", un'occasione di incontro con The Science and Technology in Society (STS) Forum e di dialogo con gli atenei del Lazio, al fianco di imprese e istituzioni per attivare una riflessione e un dialogo sulla società del futuro.
La conferenza è organizzata in collaborazione con il Comitato Regionale di Coordinamento delle Università del Lazio (CRUL) e con Rome Technopole per progettare piani strategici di sviluppo orientati alla valorizzazione della biodiversità e a una transizione verso la sostenibilità, con un approccio orientato alla costante collaborazione e allo scambio di competenze anche a livello internazionale.
Medtronic, MAIRE; Ferrero, TIM; IBM; Amazon, Eni e Intesa Sanpaolo sono alcune delle aziende coinvolte.
Obiettivi di sviluppo sostenibile correlati all'evento